The United States has been plunged into a period of economic hardship and so has the rest of the world. The need for lower-income residences and student living facilities has increased in the past years. In Amsterdam, the answer has been modular homes created with discarded cargo containers.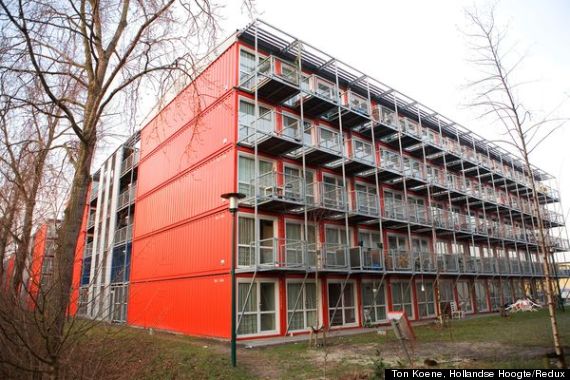 These designs aren't new, but the number of "Container Cities" have risen since they were originally created. The container city in Amsterdam provides affordable housing for students in the area. While some people may think that they are too snug for comfort, but the size of the containers easily accommodates one or more people depending on the design.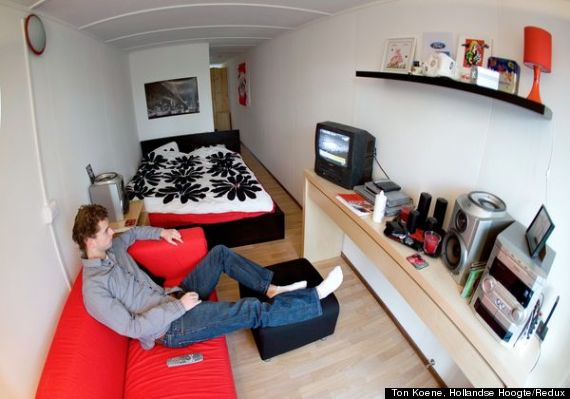 The student in this photo sits comfortably in the retrofitted cargo container.
The containers themselves made it simple to create the "cargotecture" and allowed easy transportation of units to the site. The article states that the "..figures from SG BLOCKS, a New York-based shipping container builder, fitting a container for housing use takes only one-twentieth the amount of energy of reprocessing the same amount of steel—and results in an additional hundred years of lifetime."
I hope that this idea catches up to architects in California. It is a great way for us to stay green and provide affordable housing for many people in the area.
Original article here.
All images courtesy of National Geographic and credited photographers.